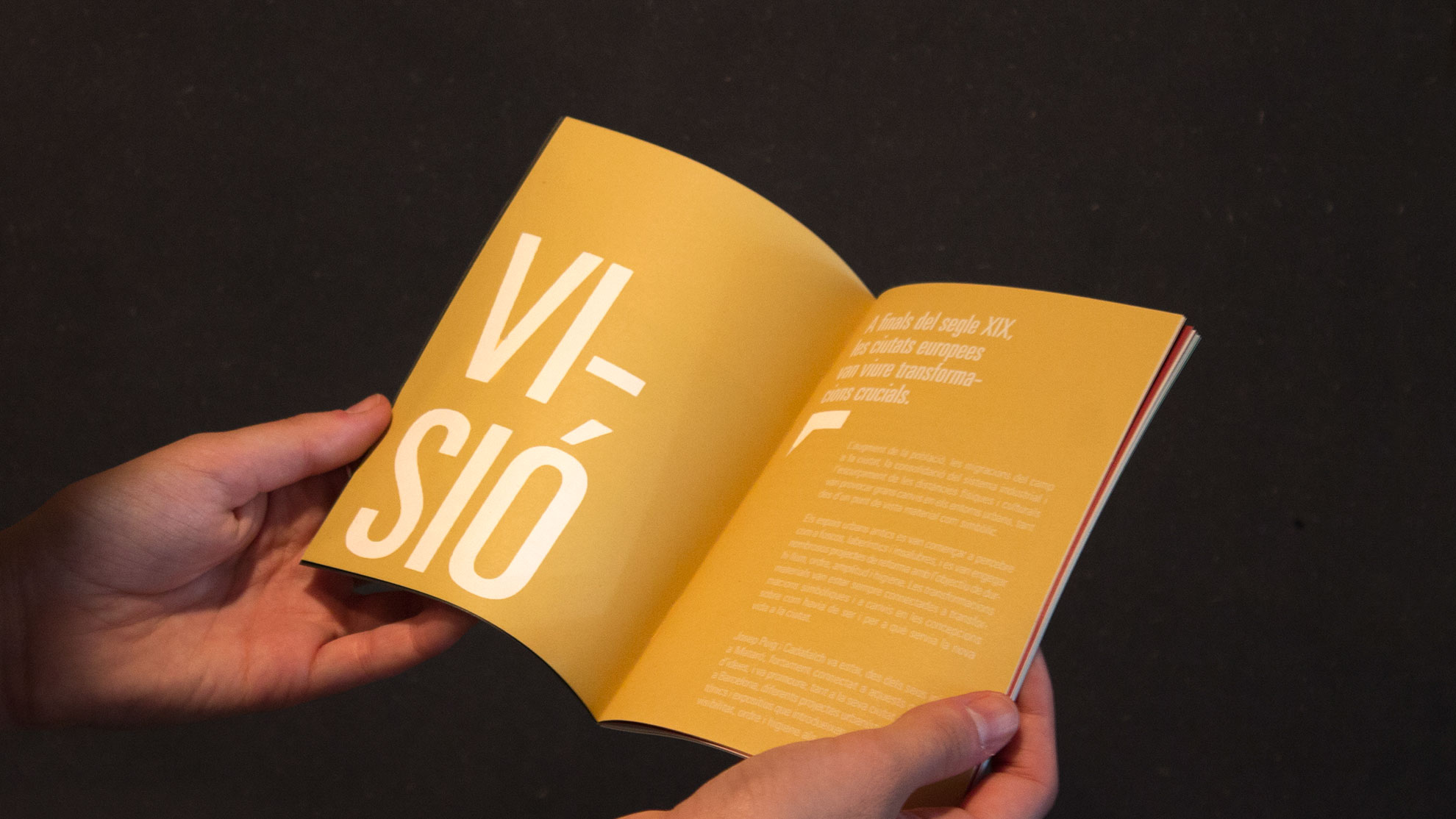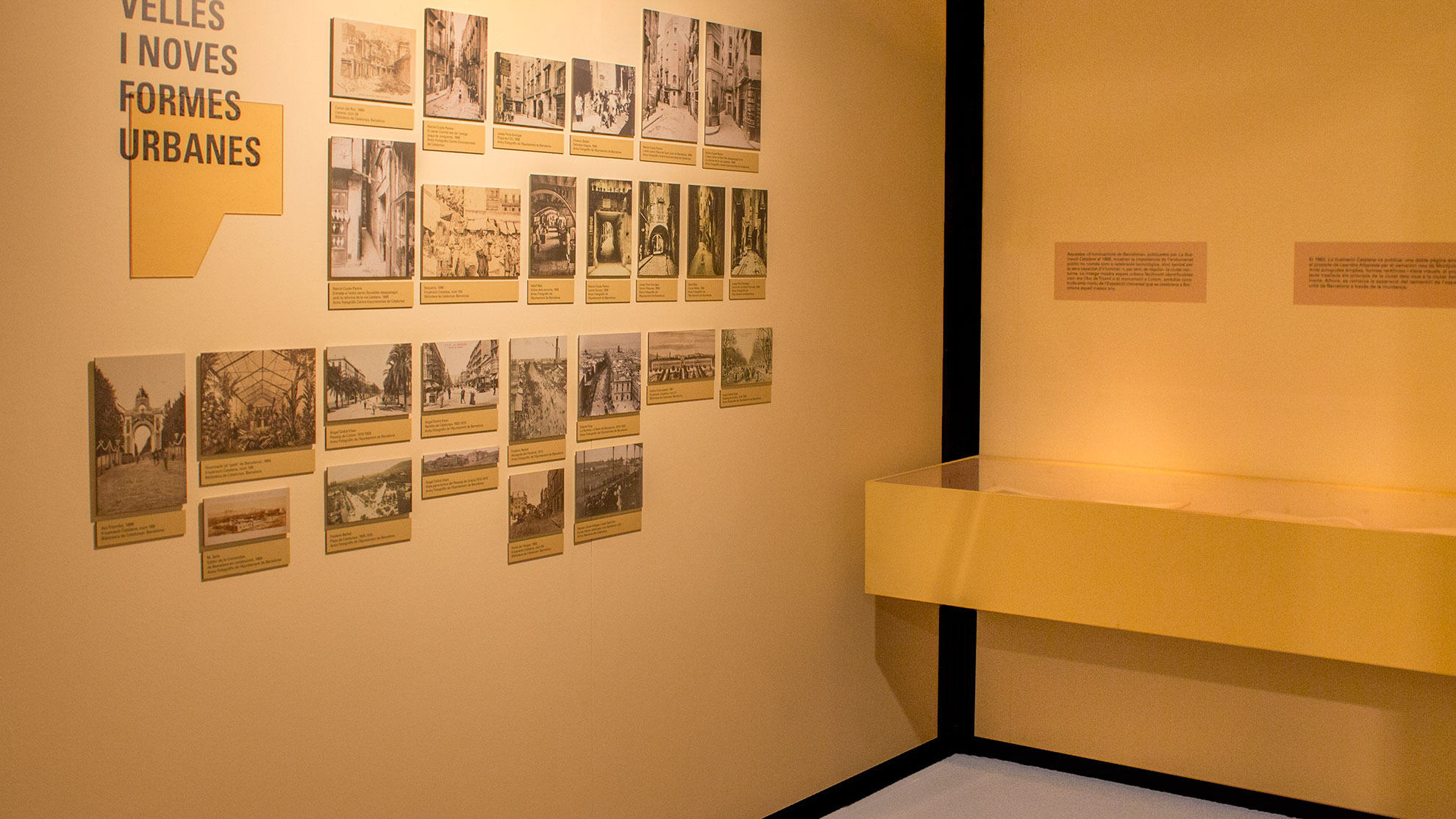 Puig i Cadafalch - Museum Exhibition
Visual data, graphics and videomapping design for Josep Puig i Cadafalch's exhibition in the Museum of Mataró. The illustration in the poster symbolises either a city grid plan, Cadafalch's expansive vision or the tiles he designed. The elements of the illustration pieces are used as text frames, infographic elements and rectangles for the videomapping, throughout the exhibition.
Client: Museum of Mataró
Graphic and audiovisual design: Els Altres
Museography: David Urgell
Date: Barcelona - Oct. 2017
Project done during my internship at
ElsAltres
studio.
Diseño de visual data, gráficos y videomapping para la exposición de Josep Puig i Cadafalch en el Museo de Mataró. La ilustración del cartel simboliza un plano de la cuadrícula de la ciudad, la visión expansiva de Cadafalch o los mosaicos que diseñó. Los elementos de las piezas de la ilustración se utilizan como marcos de texto, elementos de infografía y rectángulos para el videomapping, a lo largo de la exposición.
Cliente: Museo de Mataró
Diseño Gráfico y Audiovisual: Els Altres
Museografía: David Urgell
Fecha: Barcelona - Octubre 2017
Proyecto realizado durante mis prácticas en el estudio
ElsAltres
.